In the last two years, I've split my time between Toronto and Vancouver for work; home is in the east while the west is usually short-term furnished apartment rentals while I produce or direct a TV series. So when it came time to book a quick trip to Vancouver for a premiere event, I decided to make an impromptu working holiday of it and booked a 4-day/3-night stay in BC.
Now unlike my GWT friends who cultivate their rewards points for air, hotel and dry cleaning loyalty programs, I am more of a casual collector who goes for the easiest way to travel instead of the most points-lucrative ways. I am all about airline rewards given the mileage I rack up flying across the country and around the world for work, but when it comes to hotel rewards I am (shhh...don't tell the guys...) almost completely unregistered. Business hotels are always dictated by the companies I work for and so I haven't given much thought to rewards when choosing personal hotels. My hotel choices are always the ones with the best experience for the best value - usually much more weighted to experience as the bottom line. So in the world of rewards points and chain hotels, I always tend toward boutique whenever I have the choice.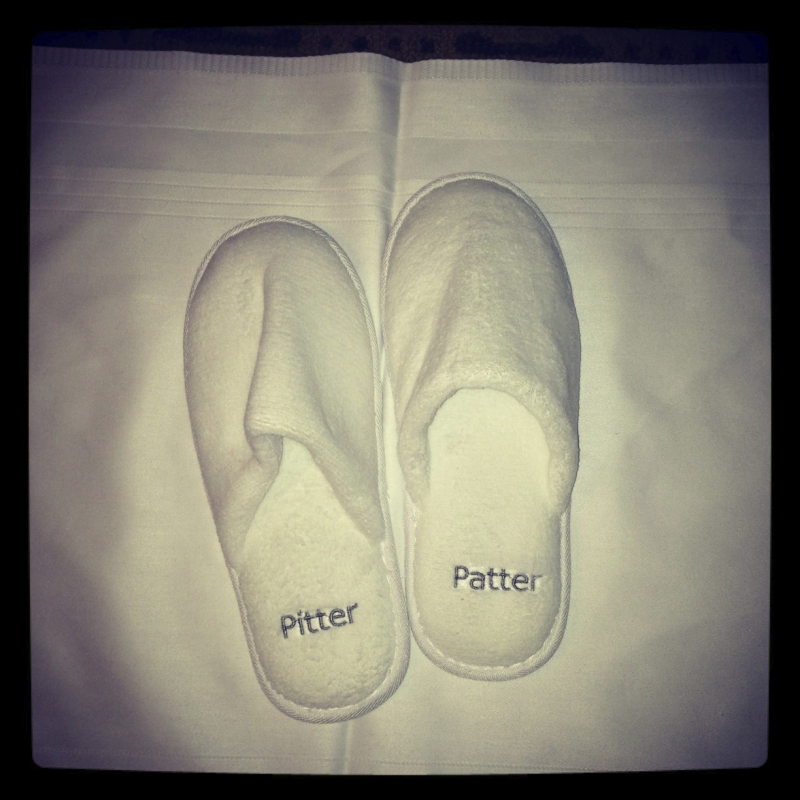 This quick trip to Vancouver brought me back to the
Loden Hotel
; one of my favourite hotel destinations anywhere and one of Vancouver's premium boutique hotels. Perhaps it's the luxury of staying in a hotel in a city where you normally live in an condo or maybe it's their signature mix of detail, experience and cool that they pull off, but The Loden is my kind of hotel. And on average the cost is comparable to king rooms at major hotels downtown (approx 199$/night).
My work right now is very mobile and I can work remotely with just Internet access and my MacBook Pro. For this trip especially, the hotel was key in making my getaway an actual working holiday because I had work to do in the daytime on eastern time and needed a decent space to setup shop. Checking into the hotel I found the room I booked in excellent condition but its layout was different than other rooms I'd stayed in previously. I made a quick mention to the manager when I checked in and suddenly was upgraded from a 4th floor corner king to a 1-bedroom suite on the sub penthouse floor. THESE were proper digs for a working getaway!
Once the east coast business day wound to a close I got to enjoy the Vancouver lifestyle that everyone loves so much. Being right on the edge of Coal Harbour, I was just a short jog down to the seawall for a couple of great Oceanside runs around Stanley Park, Kitsilano beach and the west end. Running in bare legs in February is something I just don't get to do enough in Toronto. In Vancouver you'll never be the only one out there pounding the pavement no matter the time of day.  
Dining was mainly a downtown affair in Vancouver this time, from the French menu at Tableau (attached to The Loden), Italian lunch at Glowbal's Italian Kitchen and fresh oysters served up with lots of beer and charm at Rodney's in Yaletown. All worthy of their own blog entries, my meals were a chance to enjoy some of downtown's restaurants on a more relaxed schedule than when I'm in and out on a day of filming. Personal favourite is definitely Rodney's, whose staff of hunky shuckers tend bar and make every seat at the bar feel like it's reserved just for you. Low key, usually a 30 min wait, and just the freshest oysters you can find.
So after a quick trip across the country and back that earned me 4,156 Aeroplan miles and 0 hotel rewards miles, I left Vancouver completely satisfied with my west coast getaway. Boutique is a great way to go when you're looking to spend significant time in your hotel room and want to enjoy thoughtful details that enhance the experience of living in a box for a few days.
Otherwise, go big chain and earn those points...so I'm told.
Ps. Much love to The Loden for always making their guests feel VIP!