When you tell someone you are going or have just visited Las Vegas, the first question almost everyone asks is where did you stay? There are good hotels and bad hotels, lucky for us, most of the time we are at the good hotels.
Aria
We have stayed at this hotel numerous times and every time we do we are never disappointed. The rooms are beautiful especially if you can get into a corner suite that has the bath looking out the window and of course the Japanese toilet. The rooms are fully automated, new and a fair size. Aria is part of the MGM Group so we try to gamble at the MGM hotels to earn precious comps.
Encore
We have stayed at both but of the two we prefer the room at the Encore. The room and light oak and reminds me of a Chanel store, black accents with light wood. The room we stayed in had a great living room area and we love how the casino is decorated. We have also stayed at Wynn, but we definitely prefer Encore over the Wynn.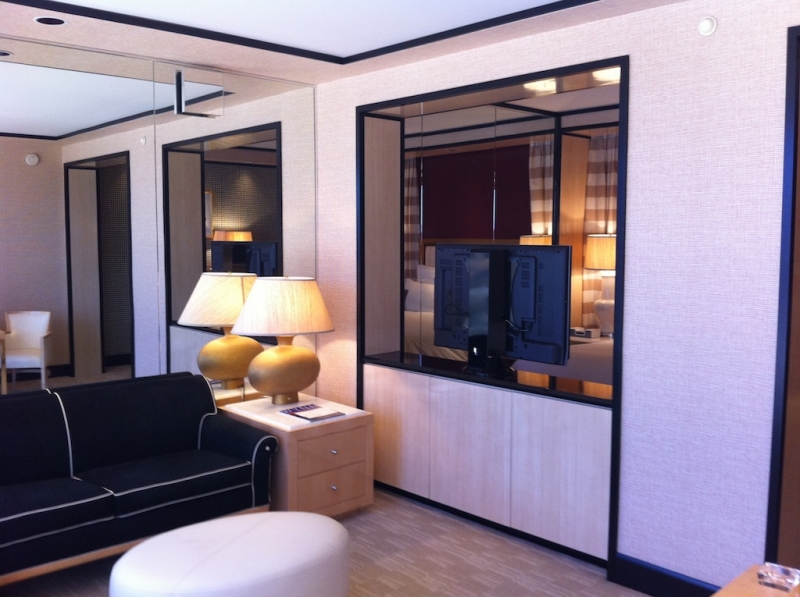 Cosmopolitan
We had the pleasure of staying here a few years ago and have a stay coming up. The room was a little odd with a kitchenette but it was nicely appointed. What makes this room the number 3 on our list is the strip view and one of the few hotel rooms that have balconies. Unfortunately this casino has their own loyalty program so you have to stay in the casino if you want to earn any comp.