What makes a good pool? We like character. Waterfalls and palm trees go a long way.
Mandalay Bay
Not only a pool Mandalay Bay can boast sand, a wave pool and a lazy river. The lazy river is normally pretty busy, but if you can actually allow yourself to move at a slow pace it is quite relaxing. The wave pool is a nice size and provides hours of fun. But watch out, the sand gets very hot and so have fun trying to find your flip flops at the edge of the water.
Mirage
Steven is a sucker for waterfalls and Mirage has a one. The pool is a fun shape and we have never had any problem trying to find a seat. You can spend ours paddling around the different areas of the pool people watching. The pool is nice and open so you can always find sun to work on your tan.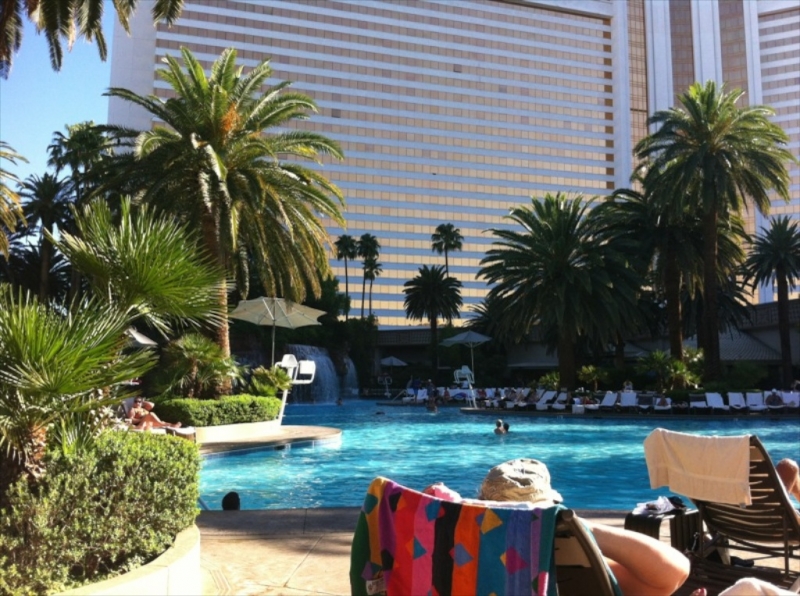 Wynn
This pool is pretty beautiful and when we stayed there we had some great music to relax too. Sometimes music can be incredibly obnoxious at the pool but when you have a good DJ, it adds to the atmosphere. It also helps when you can sit and watch all the flirty people working the scene.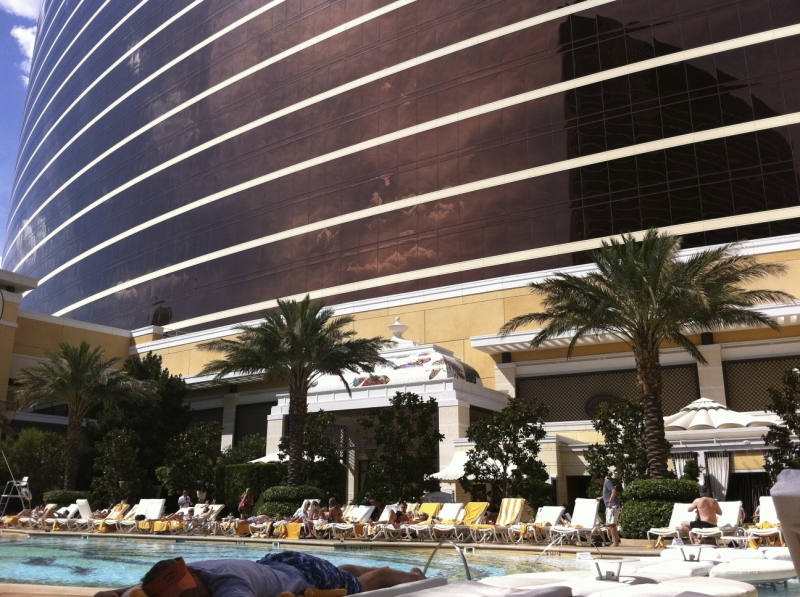 We do have to make give some mention to some old favourites. Flamingo has a great pool, mature trees and misters that come on at around 102 degress. Too bad the hotel hallways smell like buffet ribs most of the time. The Cosmopolitan also has an amazing pool, more of a pool to be seen. The view is pretty awesome because it is a few storeys above the strip.
Of the hotels we have stayed, the pools we would avoid would be New York, New York, Harrah's, Bally's and Planet Hollywood.