There is definitely no shortage of places to eat. "Where should I eat?" is probably one of the second most frequent questions we are asked. We'll separate it out into three categories.
Fine Dining
Craftsteak at MGM Grand
It has been years since we have eaten here, but still is engrained in our mind as one of our most memorable meals. We got the Kobe Tasting menu along with the wine flight. Every dish we received was amazing and the service was impeccable. I still remember having probably the best mashed potatoes that I have ever had. We actually had a memorable customer experience here too. A family brought their 4 year old daughter and was sitting next to us. The little girl bit too hard on the water glass and the glass broke off into her mouth. You have never seen so much staff helping with this issue including casino security. They were probably very worried about a lawsuit. The little girl was fine thankfully.
Bouchon at Ventian
Even though Steven was sick as a dog during this dinner, it was still memorable. Probably his most favourite dessert anywhere was the lemon tart with a pine nut crust.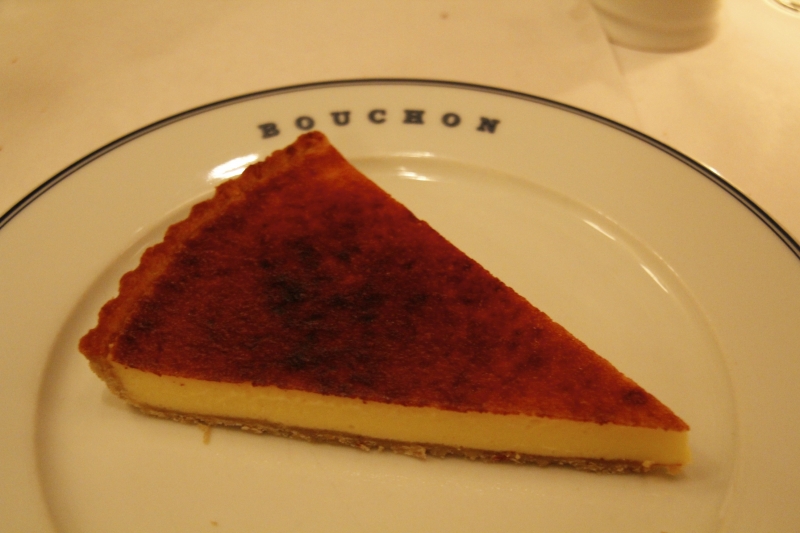 La Cirque at Bellagio
This dinner was amazing. We had the tasting menu. The restaurant is beautiful and the service was spectacular.
Buffets
This list changes frequently but over the last year these top two have been consistently on top.
Bacchanal at Caesar's Palace
There may be a line up but if you have $10 extra bucks you can skip the line and get in a lot quicker. We have been here for breakfast, lunch and dinner and we have yet to be disappointed. If you time it right you can ride the end of breakfast and stretch it out to make it to the lunch food. Be warned though, the chocolate covered strawberries are only for dinner but if you ask nicely they may throw some your way.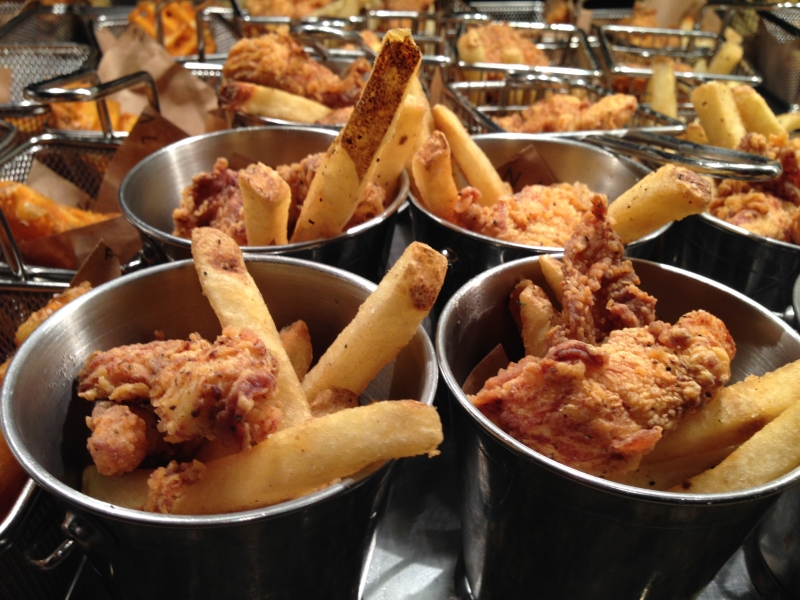 The Wicket Spoon at Cosmopolitan
This was one of the first buffets of its kind. Instead of slopping your mac and cheese from a big chafing dish, they have individual ramekins for your truffle macaroni and cheese or a little deep fryer basket for your fried chicken. The best thing about these buffets is are the meats and gourmet eats. We do have a trick for bypassing the line at Cosmopolitan… if you want it, tweet us.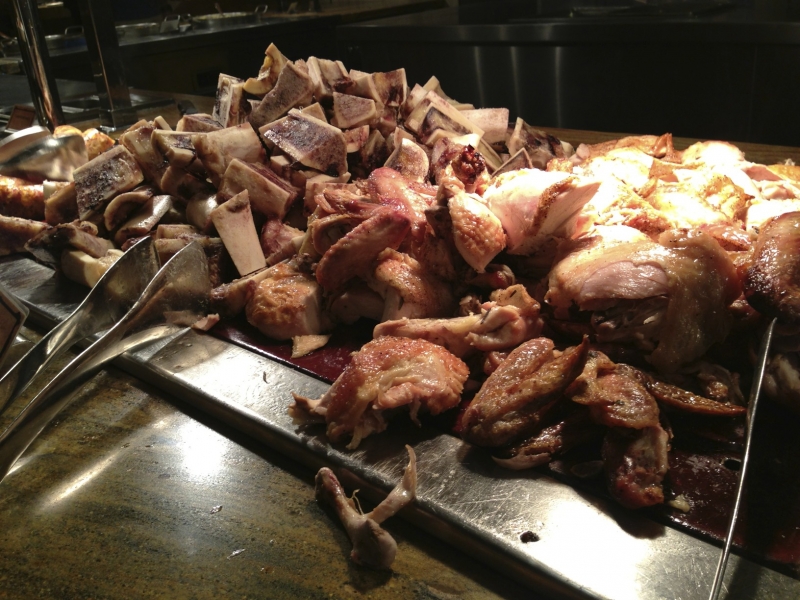 Really these are the only two buffets we recommend. There are other good buffets but these two are the standouts. Bellagio never disappoints and our old favourite was Paris for breakfast, but we don't know if that has stood the test of time.
Casual Eats
Noodles at Bellagio
When we arrive late at night we are normally hungry. One of the few places that is open late for decent food is Noodles. Dim Sum, Asian dishes, always nice to eat late at night before some late night gambling.
Society Café at Wynn/Encore
Always a tasty meal. From the lollipop chicken wings to the mac 'n' cheese bites, we have yet to be disappointed.
Aria Café
Open 24 hours, this place has reliable meals. If you can get past the thumping of the night club below it always delivers at 2AM.
Burgr at Planet Hollywood
I can't say no to a delicious dog. We were tired, it was the end of the trip, and we were checking out of our room at Planet Hollywood. We headed to Gordon Ramsey's BURGR. My dog was amazing. Yes. I got a dog and not a Burger.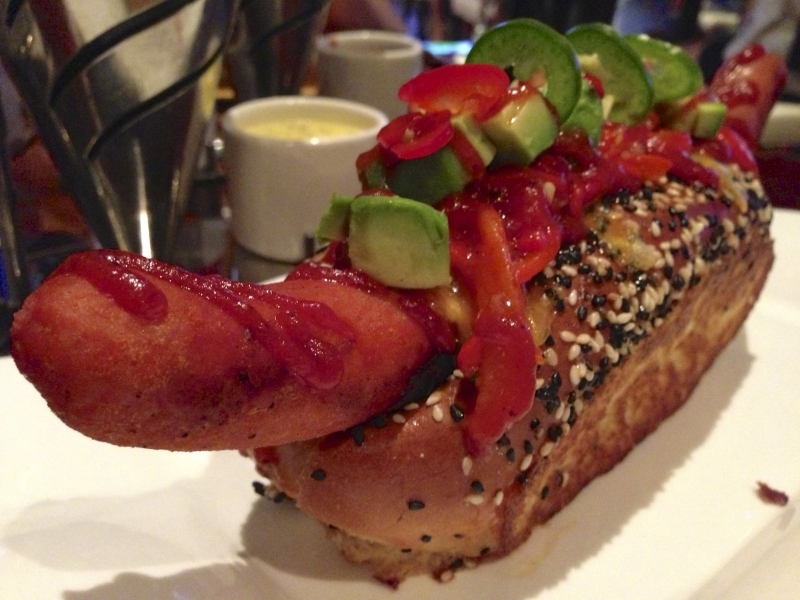 Have had tried many other restaurants all up and down the strip, so if you have a particular question, let us know!