With so many trips to Vegas we have seen a lot of shows. We do have our favourites, I don't think we have seen very many duds, but we just do go to ANY show.
1. Absinthe at Caesar's Palace
Probably the most interactive show, it may have helped that we were completely drunk on the green drink also. It is fun, it is funny, it is dirty. Don't go with anyone who may be a prude.
2. La Reve at Wynn
We have seen this show a few times. The tickets are affordable and don't be scared to sit in the wet zone. You barely get wet AND you get to be up close with all the sexy divers.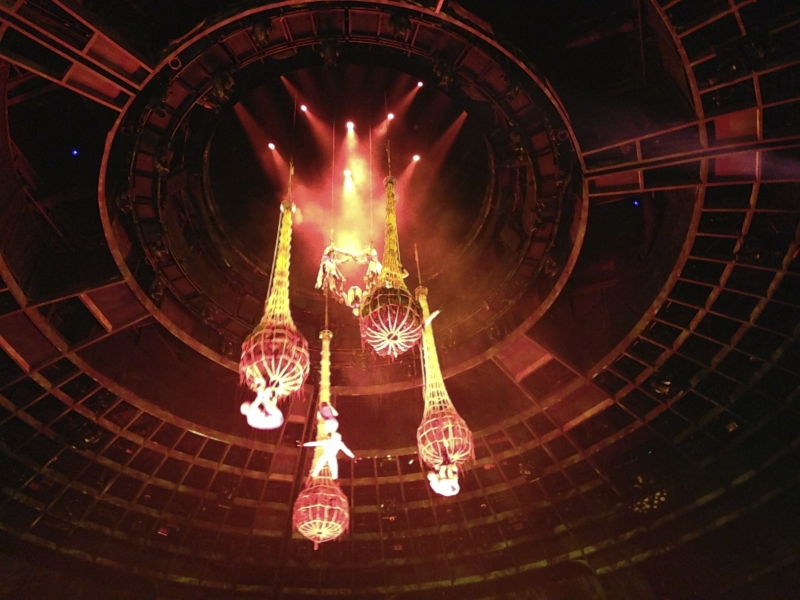 3. Celine Dion at Caesar's Palace
No matter how corny you think this chick is, she can put on a show. Steven and Brad have seen it twice, the original version and the newer version. Her voice is flawless, she will make you cry and she will make you laugh every time she pumps her chest. She makes you feel like she is performing for you and only you. As much as people diss Celine, he show is something to see and no matter what music you listen to, I guarantee you will know almost every one of her songs.
4. Carrot Top at Luxor
What? That funny looking ginger? Yes, he is funny looking and he is funny. He is current with pop culture (insert Rob Ford joke here in November) and also has his classics. Don't be scared of him, I think you will enjoy! It is a cheap ticket too, if you can get them at 1/2 Price Tickets.
5. Love at Mirage
Our most favourite Cirque Show. And it made Steven actually enjoy the Beattles. We have been a few times and both times were wonderful.
6. KA at MGM Grand
This show is a beautiful piece of art. I think they may have removed the last scene due to a fatal accident, but from what I can remember the show was beautiful. Be warned though, we have had friends go after a big carby dinner and it is slow enough to make you fall asleep.
7. O at Bellagio
This is a beautiful show, but man it is slow. By the end of it you will want to shoot a clown.