With Brad still at work and Zak and I hungry after our Paramount Tour, I quickly turned to OpenTable to see if I could get a reservation at Pizzeria Mozza... OpenTable, the best thing since the iPhone.

Steven says...
A friend of mine claims that his favourite chop salad on the planet is from Pizzeria Mozza in LA. I had it the first time I came to Pizzeria Mozza. I have to say that the salad is good, but something in the dressing throws me off in a bitter sort of way. The salad makes up for it when you hit the strips of cheese and salami. It is a sizeable portion and when I paired it with bufala mozzarella and prosciutto appetizer, I was happily content after this meal. I do have to note here that I do prefer the chop salad on the lunch menu at Villa Blanca in Beverly Hills. I mentioned that to my friend and he has taken that as a challenge and a reason to make a trip to LA to make a fair comparison. I'm game.
I went for the Bufala Mozzarella and Proscuitto because I don't eat complex carbs. Doesn't look too exciting but was quite delicious.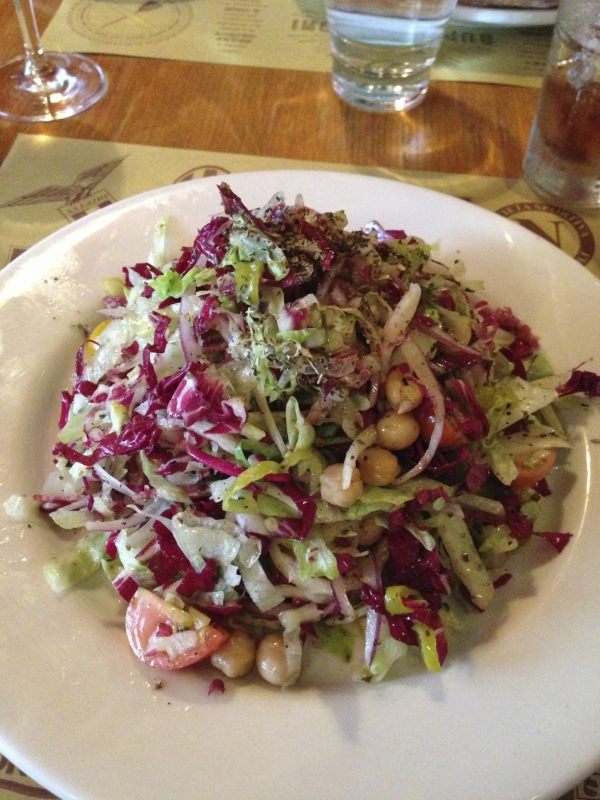 And the chop salad.
Zak says...
My theme for the weekend was a Caprese salad. In the short time we were there I think I had a total of 5 or 6. Steven kept talking about Pizzeria Mozza and how he was excited for me to go. I never turn down a good Italian restaurant.
Let's start with the Caprese salad. It was delicious. And when I say delicious, I mean: top 3 I've ever had in my entire life. The pesto sauce was fantastic with the perfect amount of salt (I tend to like my Caprese salads a little salty). The cheese was gooey, and melted in your mouth. The ONLY qualm I had was with the tomatoes. I'm not a fan of roasted tomatoes, but these were good. The rest of the salad made up for it.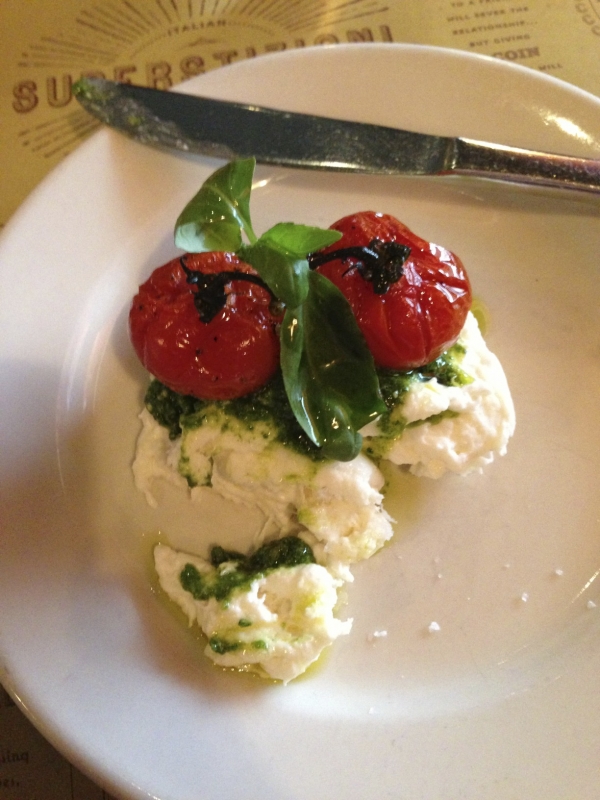 I also decided to get a Marghertia pizza. Again, somewhat of a theme this weekend. It was fantastic. The dough was cooked perfectly. The cheese was greasy enough, so you still had flavor, but not overbearing. The sauce was tangy, but not so much that you realize you're eating a fancy pizza. This was the type of pizza I would expect to eat in Italy. The meal was fantastic and the next time I'm in LA, I'll be eating there, twice.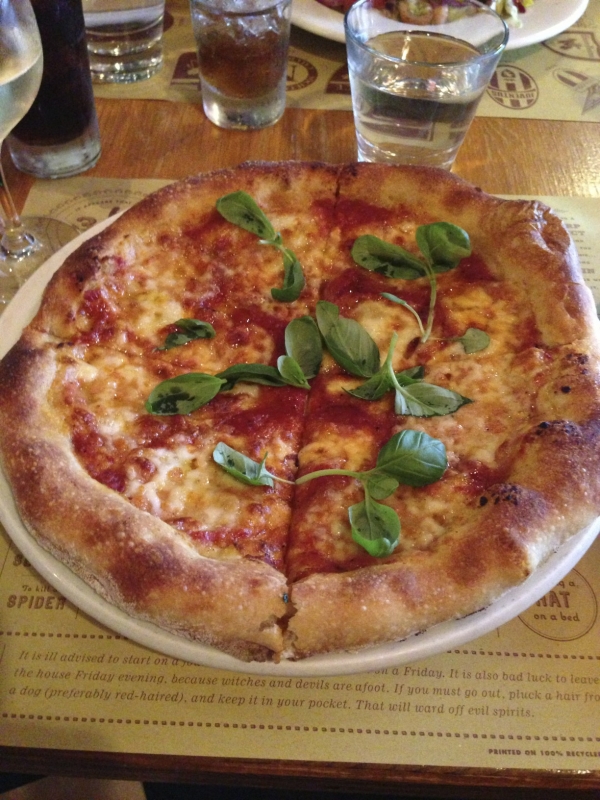 Oh, and if you check in on Foursquare, you receive a free glass of Prosecco! We totally didn't know, and happened to come across by accident. And they filled the glass up! It wasn't a freebie glass.