As mentioned in my
previous blog post
, my routing to Vegas is taking me through YUL. I have a few hours to kill, and I'm certainly not going to pass up some free food and drink in a lounge, so I decided to check out a couple while I'm here.
I flew in from YTZ, so we landed (obviously) in the domestic gates at YUL. Like at most other major Canadian airports, the gates to the US are on their own, and you need to clear through US Immigration to reach them.
To get to the US Immigration pre-clearance from the domestic gates, you need to walk through the "international" gates (i.e. to anywhere other than Canada and the US). Without an international boarding pass, or with a US bound boarding pass after landing at a domestic gate, there's no other way to get in there.
So before heading to US preclearance, I decided to check out the lounge situation in the International departure area since I probably wouldn't be back there any time soon.
There are two lounges in the International departure area: an Air Canada lounge, and the "National Bank World Mastercard Lounge". Entrance to the lounge is through (presumably) a National Bank Mastercard, but the Priority Pass that I have through my Platinum Amex got me in for free. I believe it is also used as the lounge for most non-Star Alliance business class passengers flying internationally from Montreal.
The woman at the front desk was a bit confused at how I managed to get there with a boarding pass to a US destination, but she let me in anyway.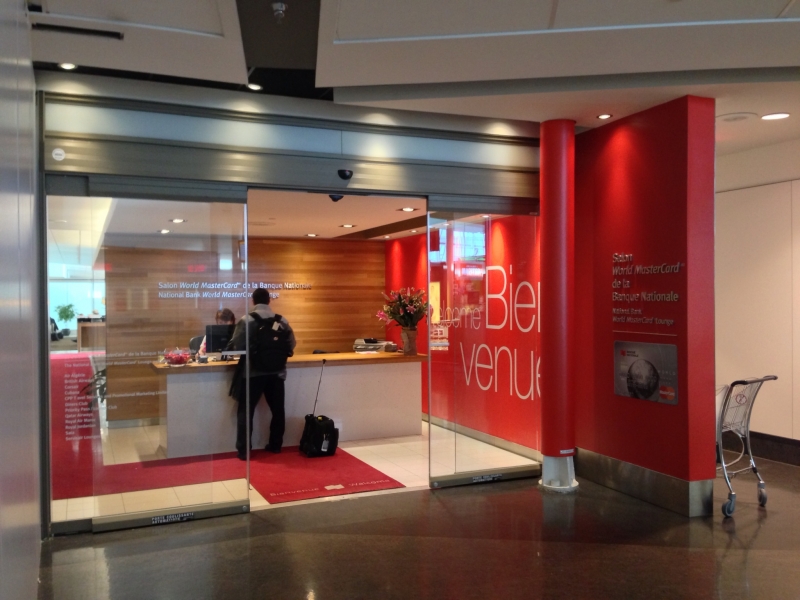 I must say that the lounge is nothing special, at least in terms of other lounges I have been in. The look is quite clean and modern - I will give it points for that.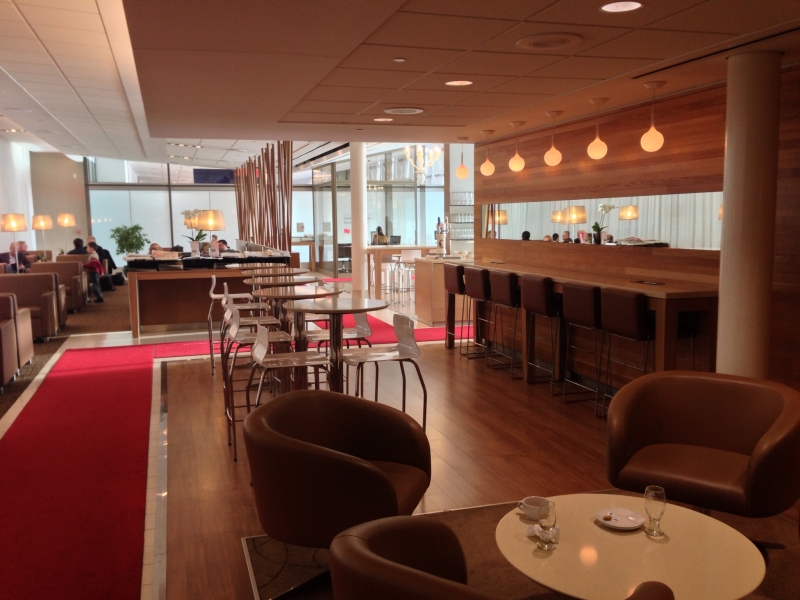 And the alcohol selection was pretty good: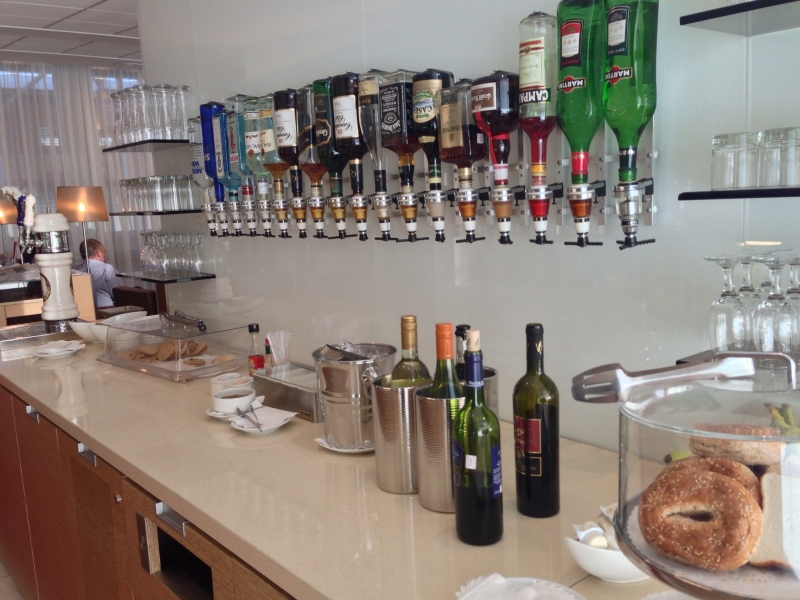 But the food selection was downright scary. Sandwiches that looked like they had been sitting there all day. An almost empty bowl of coleslaw. Some sad looking cheese. Certainly nothing up to par with the great food selection at the Amex Lounges in Toronto.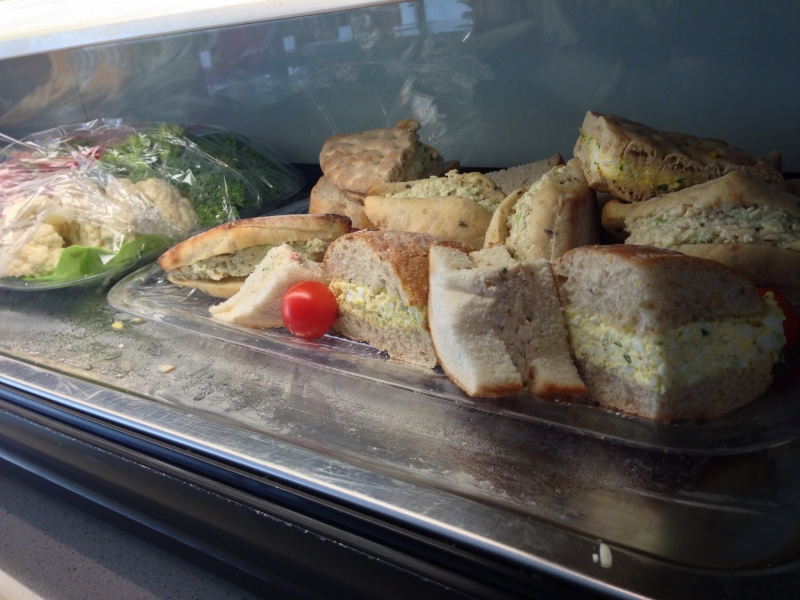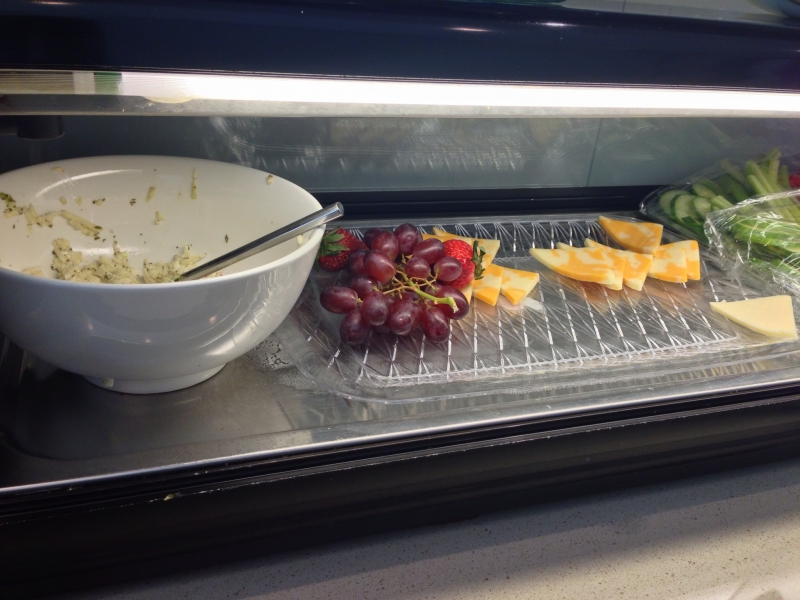 I decided not to bother with the Air Canada lounge in the International area, since I figured I should go clear US Immigration. I have NEXUS and Global Entry so I didn't expect it to take long, but since I've never cleared in YUL before I decided to give myself some more time. (As it turns out, it DID take a while. The first Global Entry machine malfunctioned and didn't spit out a full receipt. I was sent back and then the second machine wouldn't process me since I had "cleared immigration too recently". I managed to get a NEXUS machine to spit out a proper receipt, although then there were issues making sure that my checked luggage cleared through customs. Hopefully I'm not flagged in a computer as a troublemaker for using both Global Entry AND NEXUS.)
Anyway, I'm now sitting in the Air Canada lounge in the Transborder area. (I got in using my Aegean Air Star Alliance Gold card). Again, the lounge is nothing special, although like the previous lounge, the look is clean and modern. And the fireplace is a nice touch.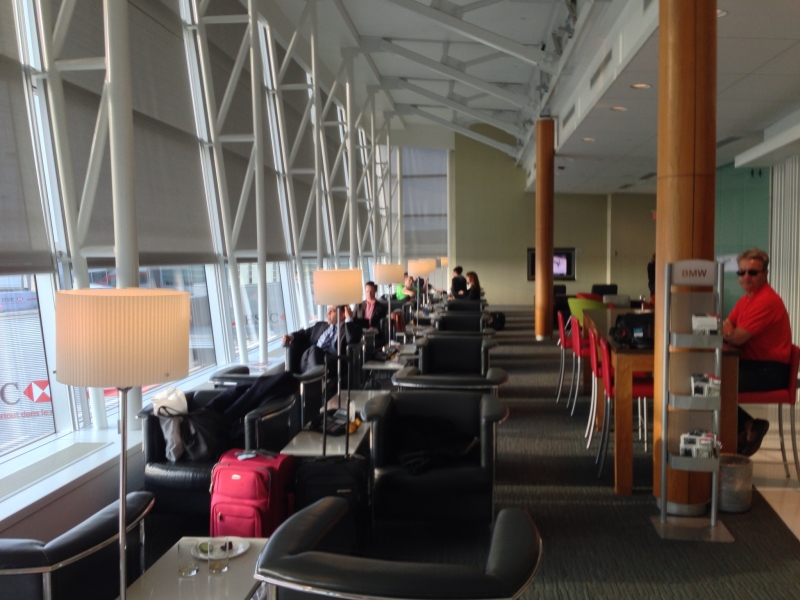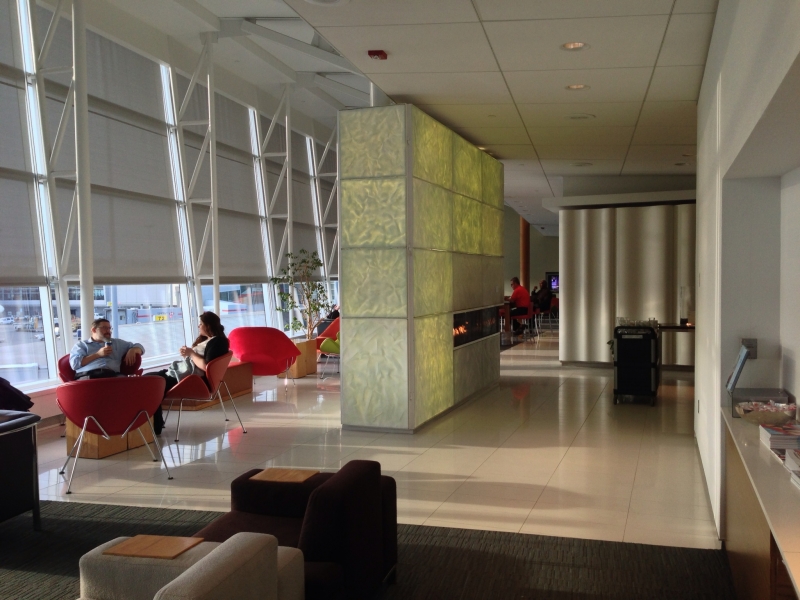 Standard Air Canada selection of food and drink (although this is the first time that I've seen a fountain pop machine in an Air Canada lounge rather than canned pop).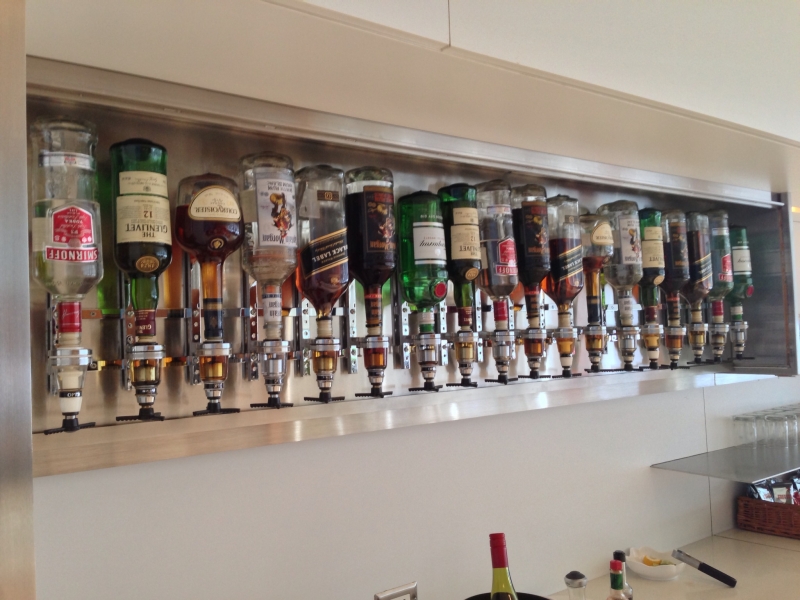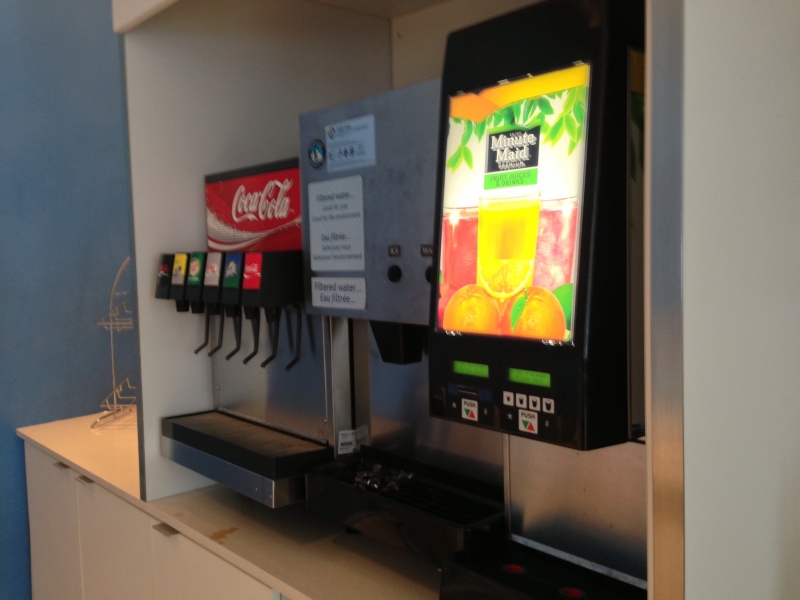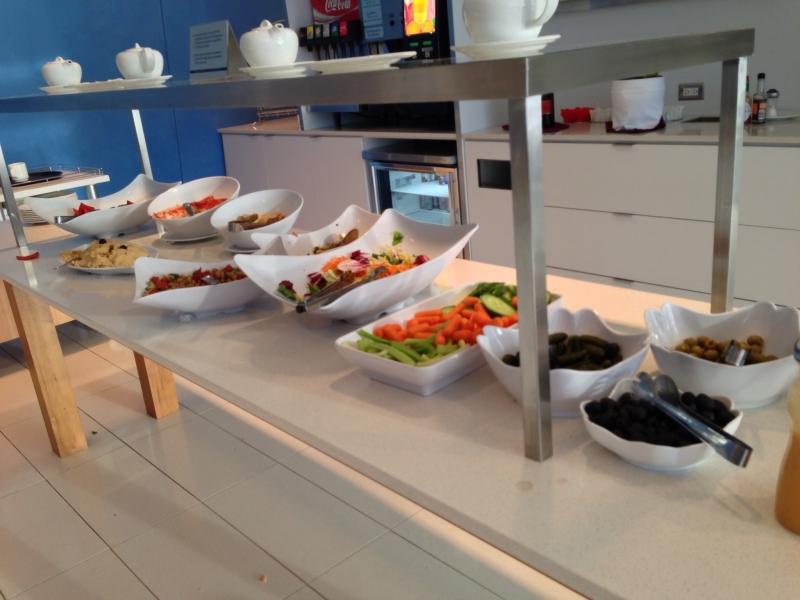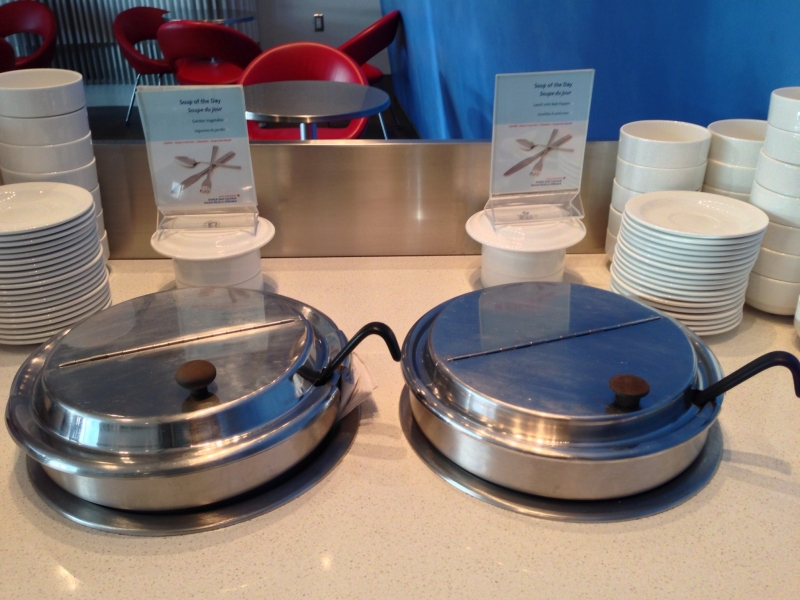 I'm trying to each healthy until I actually get to Vegas, so I'm limiting myself to a salad and some carrots. Although the cookies (no pictures of those) look VERY tempting!!!
OK - Time to head to the gate. Next stop, Vegas!!!