The Journey Home - Japan August 2016 Trip
September 1, 2016
---
Today we started our journey home to Toronto. We started from Sapporo and flew to Haneda (Tokyo) tonight. We are staying the night at Haneda and the really journey starts tomorrow. We are taking JAL Business class to Singapore, Etihad Business to Abu Dhabi, and then Etihad Apartments (First) to New York where we transfer to American airlines for our final leg. It will be an exciting adventure, and a long one. Catch up on the main trip here.
Royal Park Hotel
We are staying the night at the Royal Park Hotel which is attached to the actual Haneda airport. It is a nice modern Japanese hotel, by Japanese I mean small, and very convenient.
We basically check out tomorrow and we are at the check in desk. You can't get better than that.
September 1, 2016 10:05 EST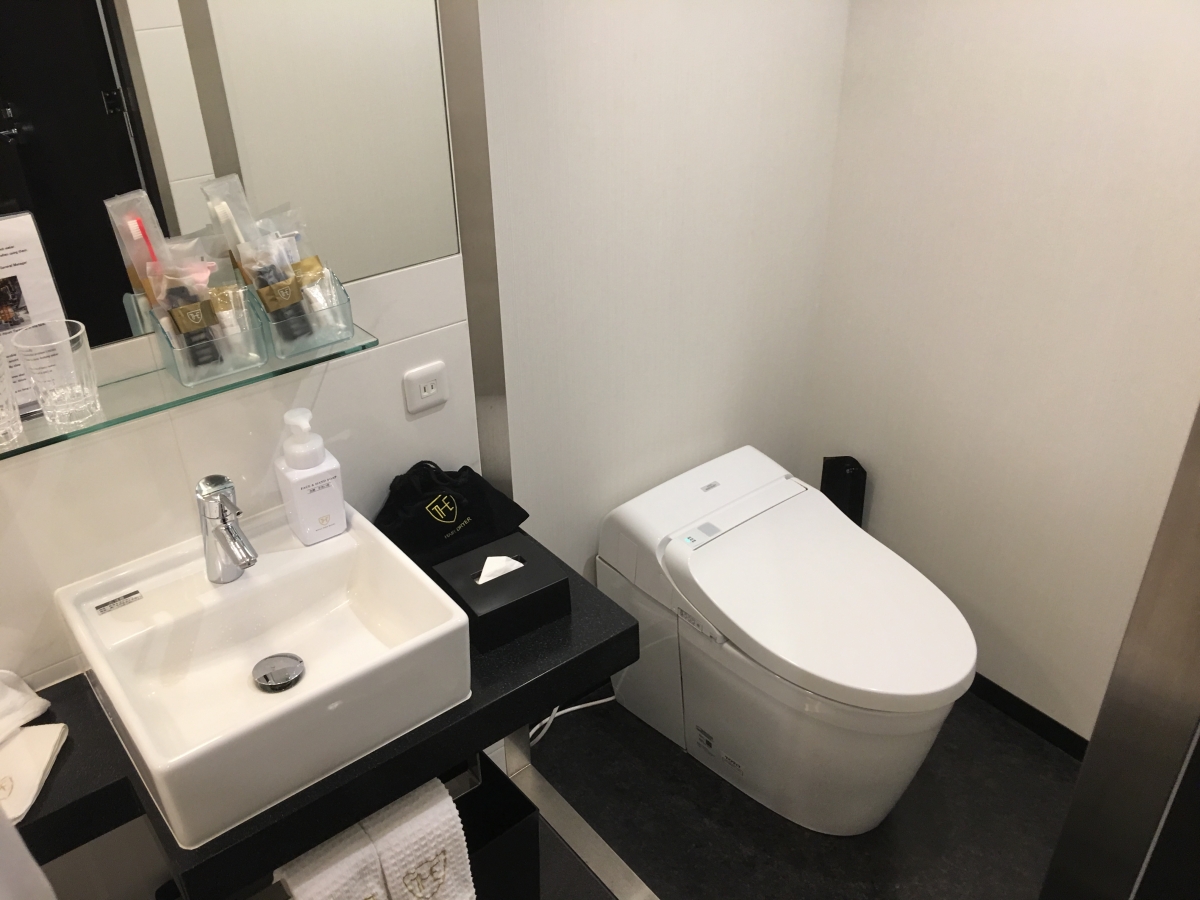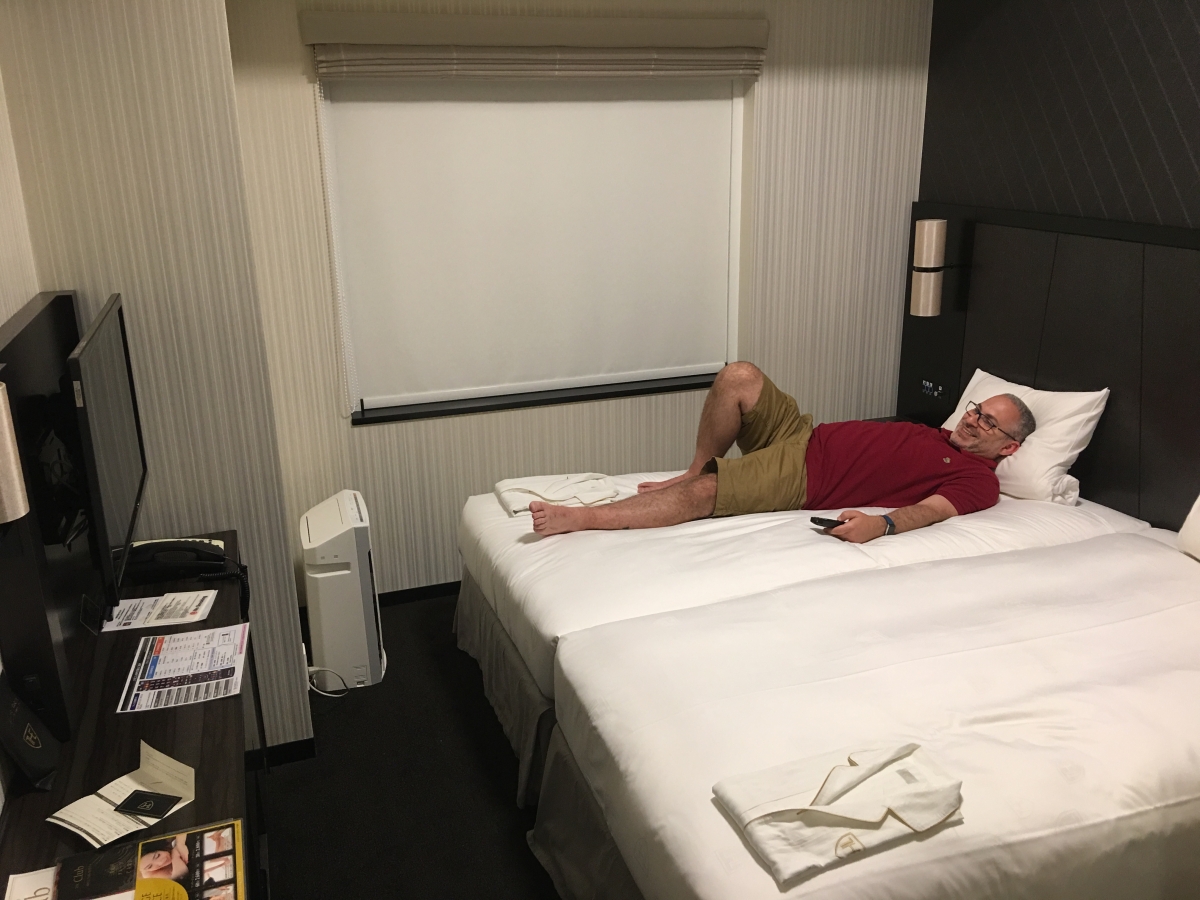 Observation Deck at Haneda
Another observation deck! I can't love this country any more.
September 1, 2016 19:14 EST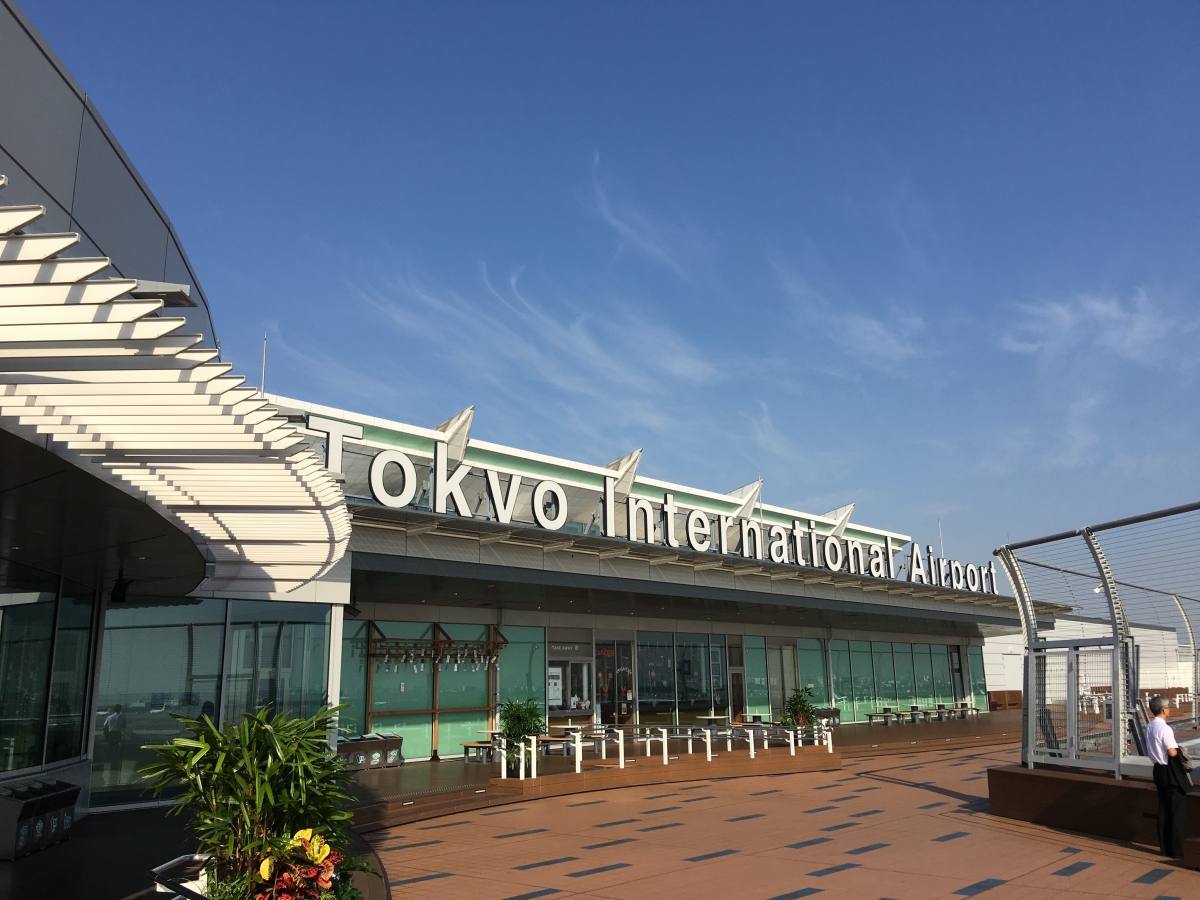 First meal of many... in JAL Sakura Lounge
Eggs and awesome hash brown sticks. And not pictured, some beef Japanese curry.

September 1, 2016 20:08 EST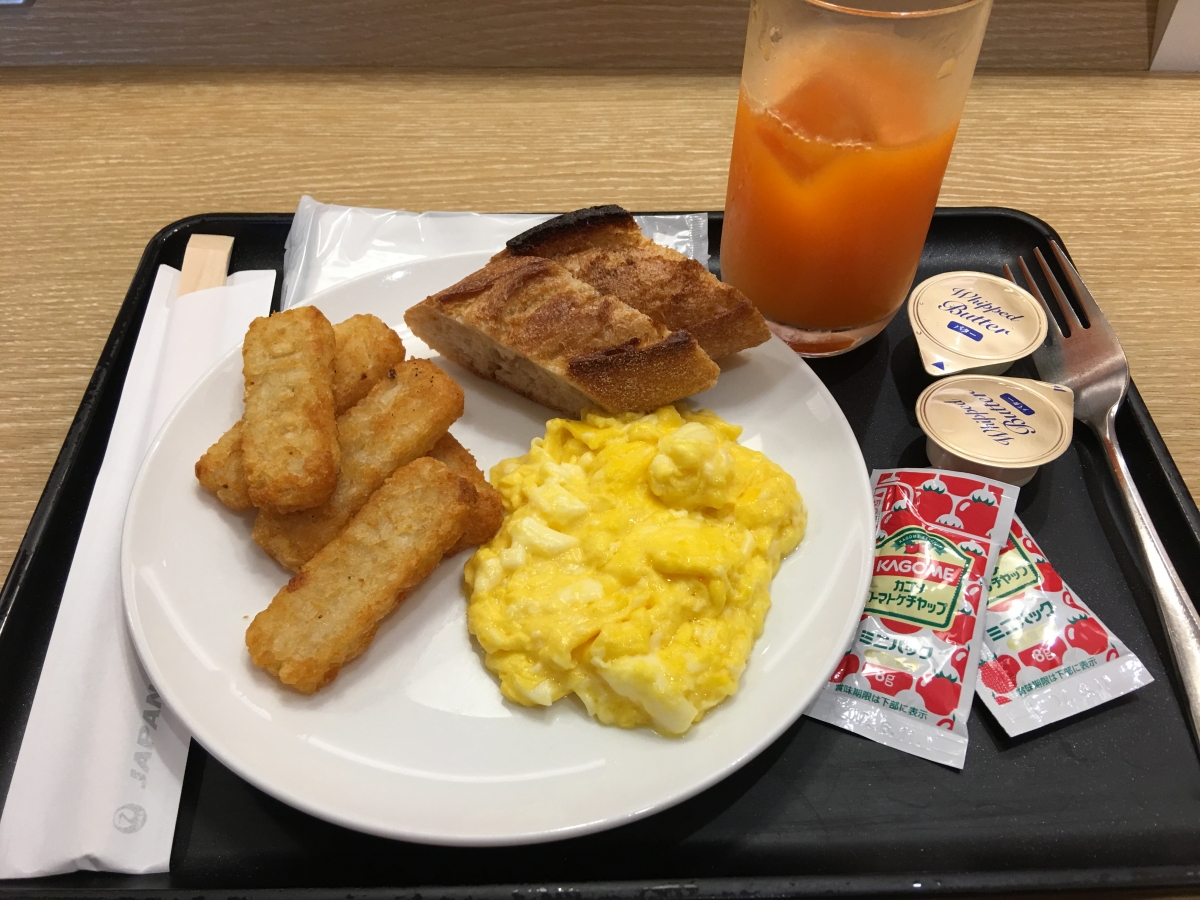 And it begins.
Leaving Japan on the JAL 777 in Business class. This flight is just over 7 hours long. These seats have only been around since August 4, 2016. We are excited to try them out. Some may call them cramped but I love the cozy feeling. Like I'm in my own space.
September 1, 2016 22:16 EST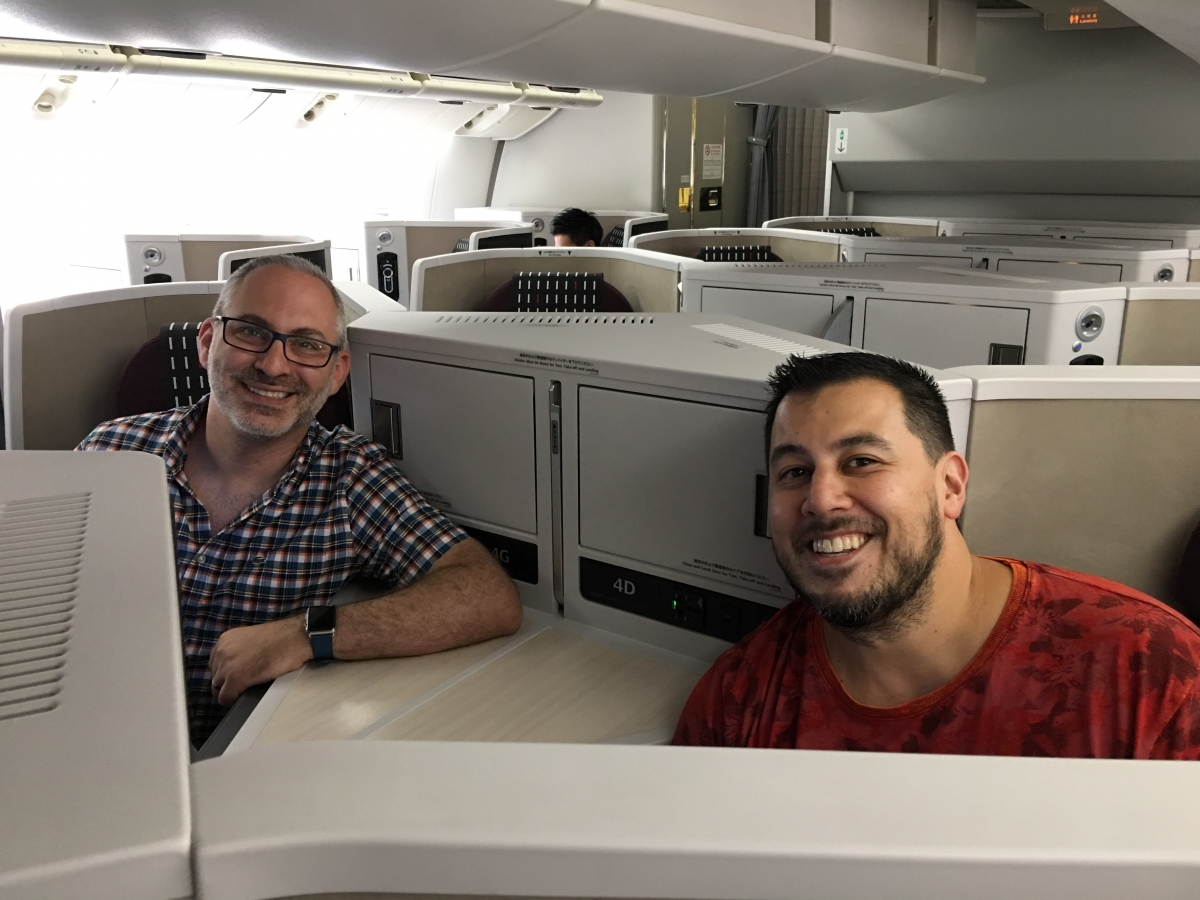 To Start
Cold green tea and plum wine and soda. I was surprised that the Japanese crackers come packaged. A little ramekin is normally something you expect on a flight like this.
September 1, 2016 23:40 EST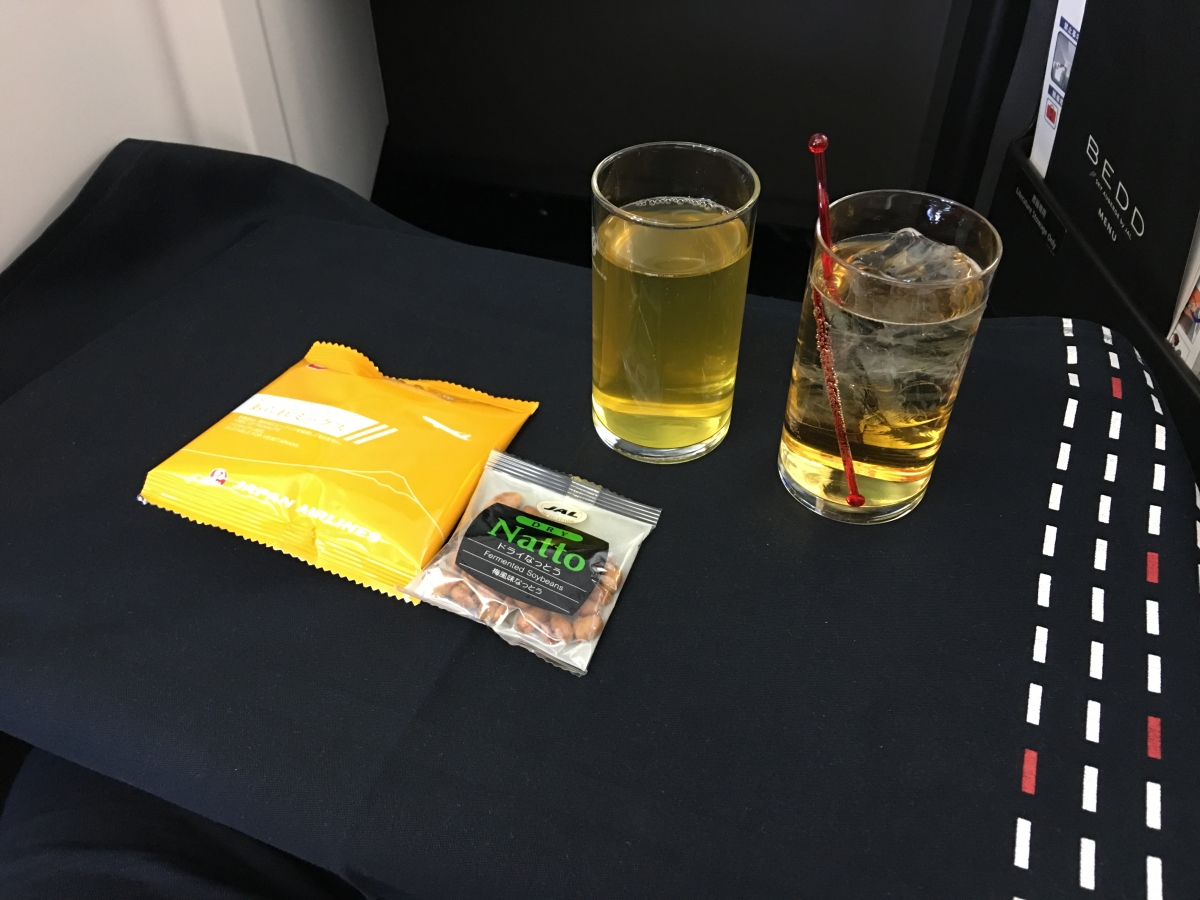 JAL Lunch
The appetizer was two rolls and a white fish salad. I'm not normally a huge fish fan but it was tasty, they gave a lot of fish so I only ate half of it. The rolls were delicious and warm. The steak was great. Wagyu beef was filled with flavour. For plane food it was really tasty.
September 2, 2016 00:05 EST
First Leg Almost Over
We have an hour left of this flight until we reach Singapore. I enjoyed my flight, I watched a few movies and did a few hours of work. The wifi was spotty for a bit and we asked to have them restart the satellite and that seemed to fix it. I was able to do work with no issue so that was great. Brad on the other hand had a very valid complaint. The seats interlock each other, when reclining flat my seat was low. So much so I could be laying down with my tray out. Well his seat when reclined was designed to be high. This way when he is laying flat the section where his feet went was actually above mine. Think of a weave. It sounds conplex but it allows them to fit more seats in... but Brad was unable put down his tray when he was reclined at all. It also meant that when he slept he was more exposed then I was.
September 2, 2016 04:38 EST
We are done with Singapore
After a trip to a crappy lounge in SIN and a quick shower, we are heading to our gate again. Onto the next leg on a Etihad 787. This one is business class and is another 7 hour flight.
September 2, 2016 06:50 EST
---
This article is in the category: Travel.
---
---
Categories
Stay in the Loop!
We'll send you an email whenever we post a new entry.